One Smooth Year of Ownership
---
It has been one year since I purchased my 2012 Buick Regal Turbo Premium One from Ourisman Buick in Alexandria, VA. Overall it has been a very satisfying 8300 miles or so. Pictures are from today's pre-winter wash and wax.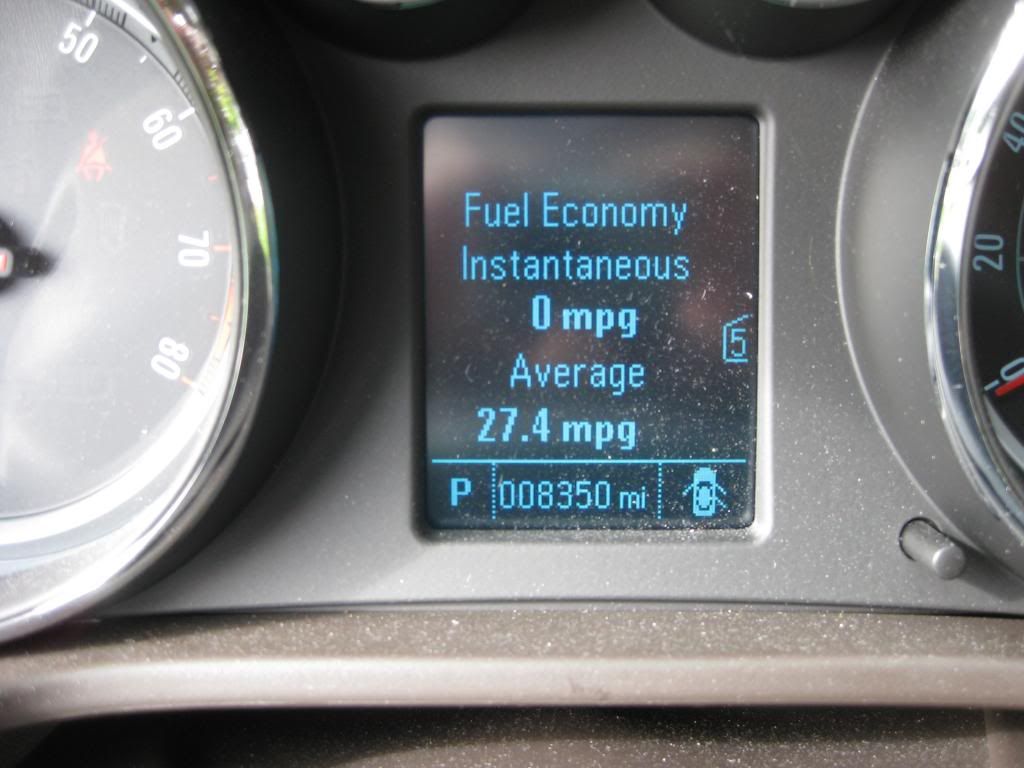 This photo was before I wiped down the dash. Sorry about the dust.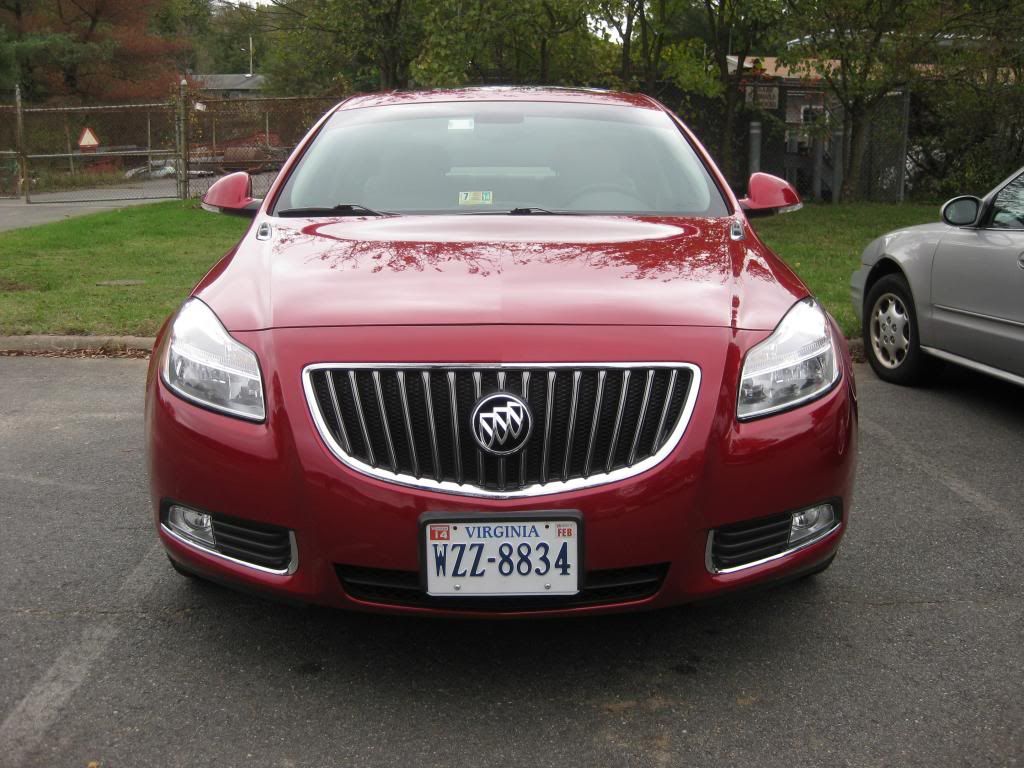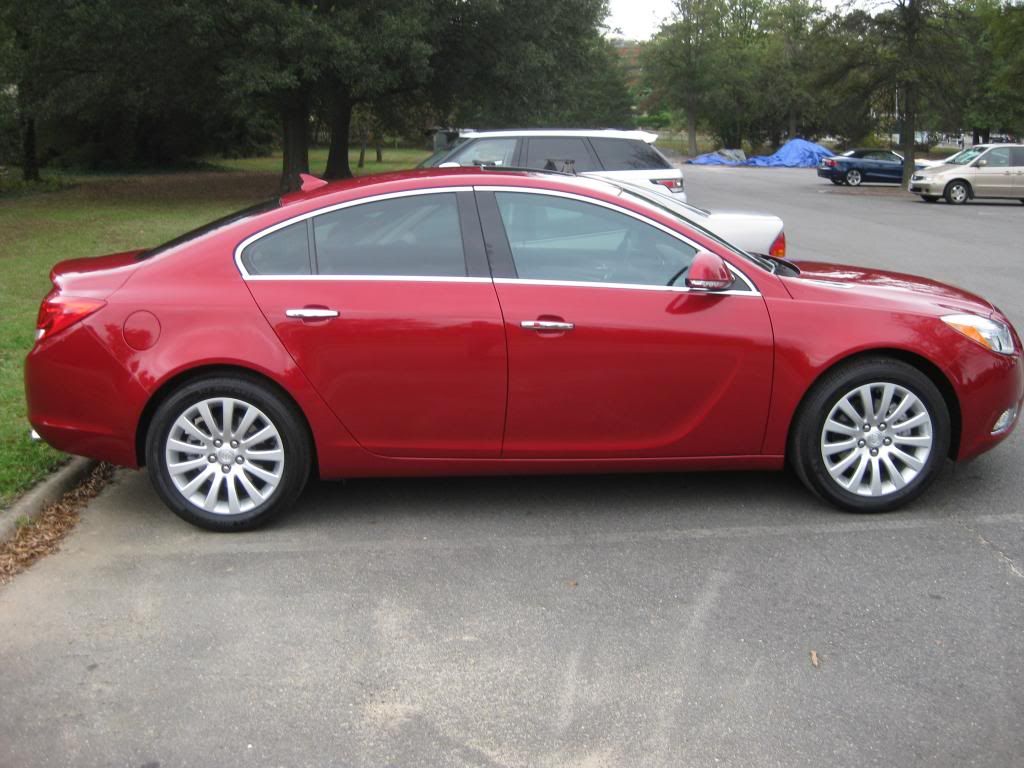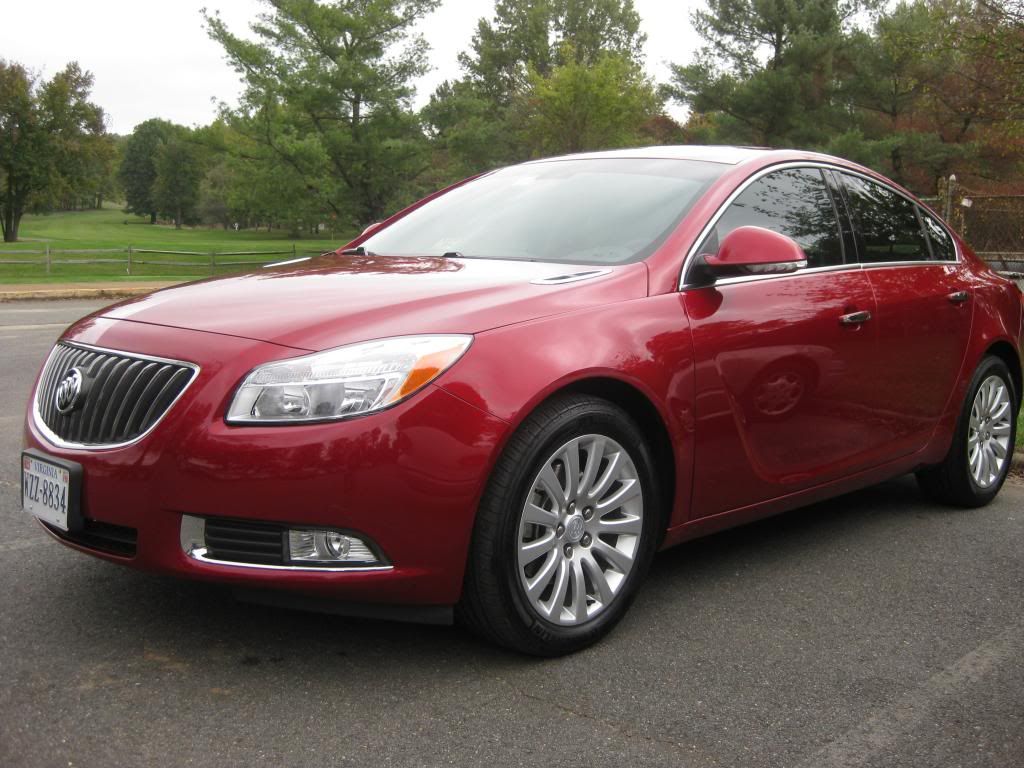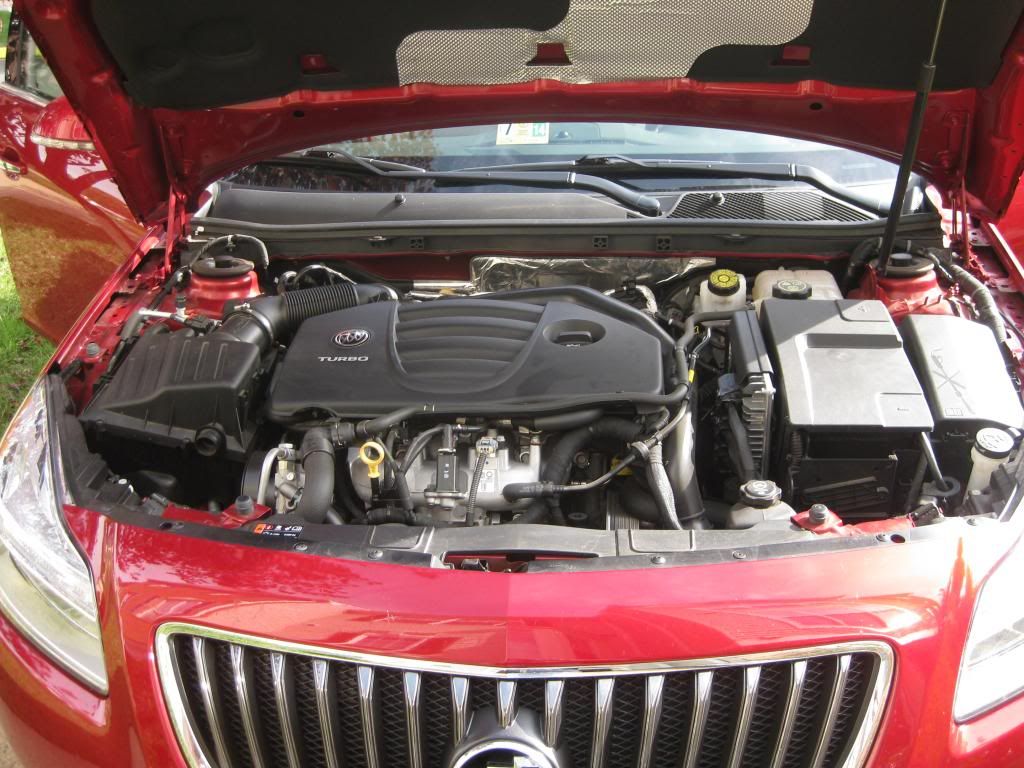 This version of the Regal is a great combination of what I liked best about my previous two cars (2006 Buick LaCrosse CXS (comfort and quiet) and 2009 Pontiac G8 GT (handling and speed)).
Loves: Interior and handling; ease of replacing the front vehicle lights.
Like: Fuel Economy. My Onstar phone app says the vehicle has a lifetime 21MPG so far. Far better than the G8 GT and slightly better than LaCrosse CXS. Best highway mileage I have seen is 31.5 MPG on a 300 mile trip to the Poconos recently.
Dislike: Narrowness of the trunk. I always have my golf clubs in the car. Would be nice to have that 2013 Malibu-sized trunk but I will live with it. A smaller stand bag is much cheaper than a new car. It was a bit of a stretch but we can get a family of three's worth of vacation luggage in the 14.1 feet of trunk.
This the typical load in my trunk.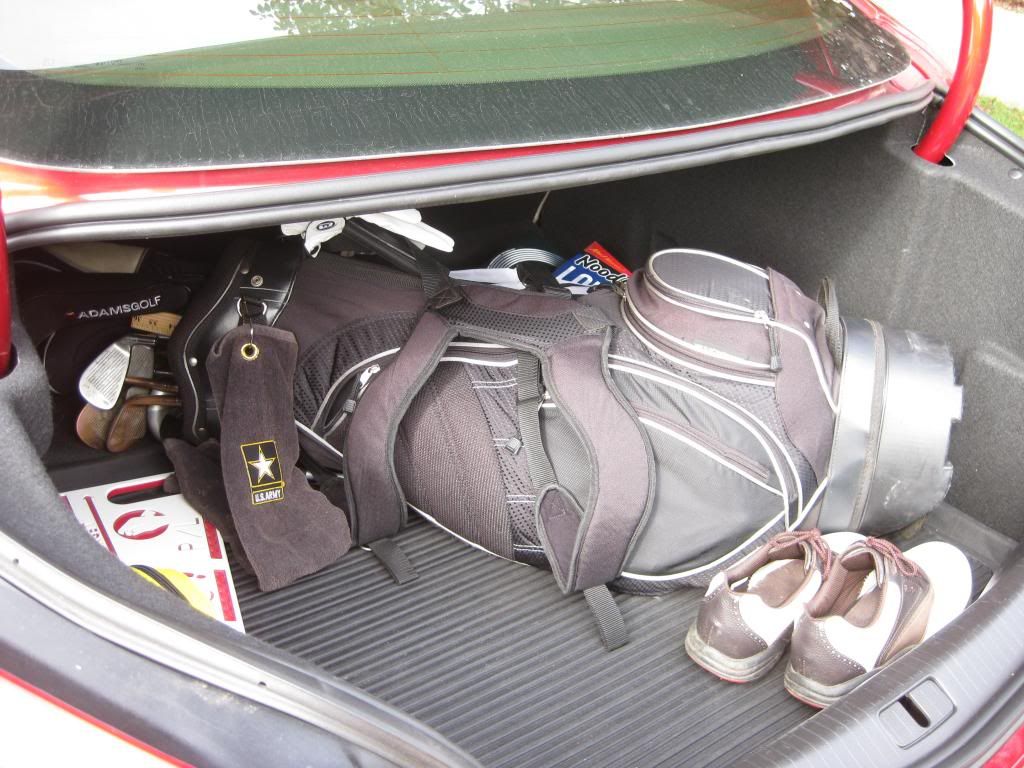 Things I have done to the car: Window tint; cargo tray; all weather floor mats; Sylvania Ultra Star headlight bulbs; Polk Audio speakers to replace the base speakers; and a few universal panel pins to keep the hood insulation better in place.
Would I buy it again? Yes. Still would have preferred the Premium Group Two but none were in the area when I purchased. I will live without the LED accents.
One feature that seemed to grab attention is the 110 Volt outlet in the back. It caught more than a few passengers attention for some reason.
Currently there are 0% for Months PLUS $2500 cash back or $3500 cash back on remaining 2013 Regals. A great deal for anyone in need of a competent sporty sedan.
Junior Member
Join Date: Mar 2014
Location: Spruce Grove, Alberta, Canada
Posts: 4
Nice car Hitman. The car looks good in red. I picked up a 2013 white GS a few days ago. Last one around and the last model year rebate is $7500 up here. And GM has a loyalty rebate of $1500 for Pontiac owners. A great deal on a very competent car. Cheers!
Junior Member
Join Date: Jul 2014
Location: Los Angeles, CA
Posts: 3
That's how to do it. My kids' cars didn't even look like that after a month!