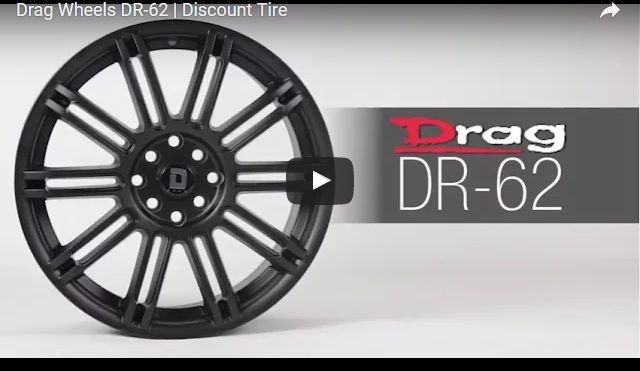 The new DR-62 by Drag Wheels combines modern 10 spoke styling with a lifetime guarantee against workmanship and structural defect.
Available in 15-inch to 18-inch sizes the DR-62 fits a wide range of compact, mid-sized and cross over vehicles.
Click Here For:
Sizes, Specs, and Pricing on the Drag DR-62

15-inch to 18 inch sizes in 4 and 5-lug bolt patterns
Two finish options: Full paint gun metal or full paint matte black
TPMS compatible
Accommodates most midsize, compact car and small CUV applications
Snap-in center cap

Lifetime warranty on the structure of the wheel to be free from defects in workmanship and materials
1-year warranty on finish
Load capacity: 4 & 5-lug 1725lbs.
15x7 ET+38, +40 ~16lbs
16x7 ET+40, ~18.3lbs
17x7.5 ET+42, +45 ~21lbs
18x7.5 ET +42, +45 ~22lbs
*click for large image (1001x1001)